BANK CONDEMNED TO PAY THE AMOUNTS PAID BY BUYERS ON ACCOUNT OF PRICE OF HOUSES NOT FINISHED
We want to share with our foreigner clients and colleagues, a new professional success of our Firm office in a matter related to the responsibility of the Banks that, having received in the accounts opened in their branches by the Promoters, the funds anticipated by the purchasers on account of the buying price of housing under construction (not finished), however, avoided their legal obligation to monitor, control, and even require, the promoters the fulfilment of their obligation of granting an insurance policy, or a bank guarantee, that guarantees the buyers of the property that any sum paid will be returned in the event that the construction Works are not finishing, or not ended don time agreed.
Initially it was ordered by Old Spanish Law 57/1968, and nowadays by the National Spanish law 38/1999.
In this case, the sentence is the result of a long pilgrimage, which had begun with a first judicial claim prior to the promoter, in which a first court already found the non-fulfilment of the delivery period in several years of the promoter, and declared resolved the Contract and condemned that to return the amounts anticipated by the purchasers, plus their legal interests, but whose execution became impossible due to its insolvency.
Once the inability to get the money from the promoter, our clients decided to start, with the help of our office, this subsequent claim to the Bank, once it was notorious and repeated the doctrine of the jurisprudence of the Spanish Supreme Court around the interpretation of article 1 of law 57/68.
The Bank has been condemned to pay the clients the money the paid on account of the price, plus legal interests rate and, of course, all the legal costs suffered.
If you are interested in reading the text of the sentence verdict, please enter the link
Sentencia J P.I. Nº 9 Málaga 6.10.2017 condena a Banco ex Ley 57-68 por falta de vigilancia en prestacion de aval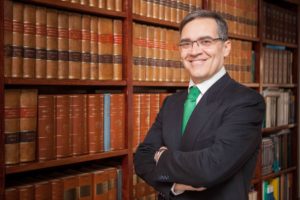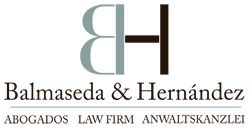 Enrique Balmaseda Fernández 
enrique@balmaseda-abogados.com 
Skype: enrique-bhabogados 
www.balmaseda-abogados.com
Balmaseda & Hernández Abogados 
Tel.: +34 952 80 44 64 
Fax: +34 952 80 55 70 
C/. Alborán nº2, Edificio Alborán, Portal E, 4º C 29680 Estepona – Málaga (España) ESTEPONA – MARBELLA – MALAGA