Compensation claims for damages and loss or injury, including personal and moral damages and loss of earnings resulting from accidents such as traffic, professional negligence across the board of operations; for normal or abnormal operations of administrations, faulty products, including claims against insurance companies (your own or someone else's), resulting from insurance across all industries and sectors.
We work with medical specialists and experts when assessing personal injury.
Enrique Balmaseda is member of the Association of Specialist Lawyers in Civil Liability and Insurances.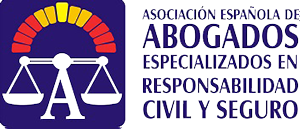 Está inscrito igualmente en la Sección de Responsabilidad Civil del Colegio de Abogados de Málaga.