SEASONAL, TOURIST OR HOME LEASE?
SEASONAL, TOURIST OR HOME LEASE?
María del Mar Hernández Cortés
Lawyer, Solicitor, Mediator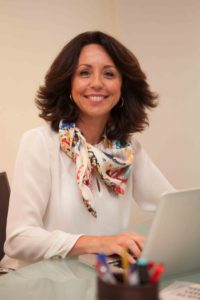 English, German, Spanish
Skype: maria-bhabogados
Tf. 0034 952804464
Estepona, Marbella, Málaga, Spain
Distinguishing between these types of leases is not as simple a task as it might seem. Indeed, lease agreements are often signed with complete disregard for applicable legislation and case law, leading inevitably to frequent disputes and litigation, mainly due to failure to seek adequate professional advice.
Lawyers who work in areas with a high influx of tourists often receive agreements with a term of less than one year –most of them lasting eleven months, and some even less–, since it is common practice for many estate agents to provide these "agreements" to the interested parties. Given their apparently "simple" content, the parties do not hesitate to sign them, even though they in no way reflect the actual circumstances to be taken into account to respect the interests of the landlord/lessor and the tenant/lessor, nor expressly include the necessary clauses which distinguish and define each type of agreement. This failure to seek professional advice subsequently leads to misunderstandings and unexpected surprises, to the detriment of all parties involved.
One essential element, although not the only one, is the use made of the property which is being leased, more so than the formal denominations or brief references to duration set out in the agreement. According to this priority but non-exclusive element, it will be a property rental lease whenever the rented property has been assigned as the lessee's permanent, ongoing residence, or a seasonal rental lease in the event of occasional, provisional or transitory use, all in accordance with judicial interpretations following that laid down by the Supreme Court.
But hold on, it's a seasonal lease!
In the case of supposed "seasonal lease" contracts, the landlord/lessor will often seek legal advice because he or she understands that the term set out in the lease agreement is valid and the extension provided for in the Urban Leases Act (LAU) for property rentals does not apply. However, since the landlord did not seek advice to clarify whether it is actually a seasonal lease without the option of extension, how the agreement should have been drafted, which clauses should have been included, or which documents should have been annexed for the purpose of leasing the property strictly for seasonal use, he or she is unpleasantly surprised to find that it is a property rather than a seasonal lease and the tenant is entitled to an extension of up to three years, as provided for in article 9.1 of the Urban Leases Act. Depending on the circumstances, it may or may not be possible to defend the uninformed landlord's original intent when he or she signed the agreement without legal advice, and this may lead to the property not being available to rent to third parties in high season, as is often the aim when signing this type of apparently seasonal contract.
Is the lease agreement for seasonal or property/home rental? Can I apply the extension of up to three years?
Tenants or lessees, on the other hand, often seek legal advice regarding the actual term of the agreement and whether they are entitled to an extension. This is a direct result of their failure to consult a lawyer before signing, since most agreements currently in circulation, as indicated above, have significant deficiencies. In some cases, the agreement can, by virtue of the provisions of the Urban Leases Act and its interpretation in case law, be extended even though its wording establishes an apparent limitation on its duration; however, this is not always the case, since the specific circumstances of each case must be carefully examined to weigh up whether or not the tenant is entitled to an extension, regardless of that which has been set out in the agreement. In other words, there is often a series of legal and factual circumstances that lead to so-called seasonal lease agreements being legally considered property lease agreements.
2. How does the type of agreement affect the landlord/lessor and the tenant/lessee?
The possibility of applying the extension for the lease of a habitual dwelling as provided for in Article 9.1 of the Urban Leases Act will depend directly on whether the lease is considered a property/home lease or a seasonal lease, a hugely important aspect which cannot be left to chance when signing, and which requires, as indicated, that a series of formal and actual requirements be taken into account.
Regardless of whether the consultation comes from the landlord/lessor or the tenant/lessee, the wording of the agreement is not the only element to judge the specific case, with detailed explanations of a series of circumstances occurring before and during the execution of the agreement being required in order to decide whether we are dealing with a property lease or a seasonal lease.
3.Is the lease agreement for seasonal or tourist rental?
Although both, a priori, are limited in time, each one is regulated in a different way. The seasonal lease agreement will preferably be governed by that which is freely stipulated by the parties, while the tourist lease agreement is governed by the regulations in force in each region and the corresponding municipality, where appropriate.
Pursuant to article 5.e) of the Urban Leases Act, the following is exempt from this legislation: "The temporary cessation of use of the entirety of a furnished, equipped dwelling under conditions of immediate use, marketed or promoted through channels for tourist products and services for the purpose of profit, whenever it is subject to a specific regime derived from its sectoral regulations".
It should be stressed that there is a great deal of confusion when it comes to understanding whether we are dealing with a seasonal lease or a tourist lease, since there is a widespread belief that seasonal rental leases are tourist leases if they are formalised for tourists in tourist areas. However, this is not in fact the case, since leasing a tourist property requires the existence of different requirements and content, and is covered by specific legislation; furthermore, it requires checking that the leased property complies with current regulations and verifying the documented legal premises. All these effects must be duly included in the wording of the agreement, thus differing from the premises and regulation of seasonal agreements.
These lease agreements are regulated by regional governments and, in some cases, town councils, meaning the specific regulations in force in the area must be followed in each individual case.
4. What other aspects should be considered before entering into a tourist rental lease?
In addition to the above, it is also important to remember that so-called tourist rental leases, apart from the aforementioned legal regulations, are subject to the rules of property owners' associations, legal proceedings in the event of inappropriate use of the rented property, owners' tax obligations, etc.
Since tourist rental leases are a relatively new phenomenon, both legal regulations and case law are being constantly updated, meaning this area requires constant study in order to provide the right advice. For this reason, any owner or landlord interested in tourist rentals should seek legal advice rather than simply signing an "apparently" simple agreement, believing it to be valid.
The widespread practice of turning to a lawyer once the problem has come about, rather than preventing it from arising, often leads to the need to defend the interests of the parties in a judicial procedure. This is inevitably slower and more expensive, and sometimes impractical if the agreement was seriously flawed in that it was not suited to, or failed to reflect, the real needs and intentions of the parties and their circumstances.
The wording and minor details of any agreement are a guarantee for parties who are well advised.
Our firm advises clients throughout Málaga and Cádiz provinces thanks to its offices in Estepona, Málaga and Marbella, and by Skype when booked in advance by email or telephone.
We would be pleased to advice you!