SOLICITORS FOR THE ELDERLY IN SPAIN. LASTING POWERS OF ATTORNEY, INCAPACITATION PROCEDURE AND OTHER MEASURES.
SOLICITORS FOR THE ELDERLY IN SPAIN. LASTING POWERS OF ATTORNEY, INCAPACITATION PROCEDURE AND OTHER PREVENTIVE AND PROTECTIVE MEASURES
     

María del Mar Hernández Cortés
       Lawyer, Solicitor, Mediator
University Diplom in Protection of Discapacity and Vulnerable People
University Diplom in Family Law
University Diplom in Mediation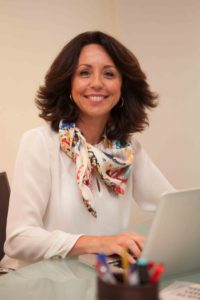 English, German, Spanish
Skype: maria-bhabogados
Tf. 0034 952804464
Estepona, Marbella, Málaga, Spain
If you have decided to live in Spain, and are close to retirement or already retired, this article is written with you in mind. For all those resident along Malaga and the Costa del Sol and areas within reach of it, an understanding of the legal issues that could affect you now, and in the future, is the best way to make you feel secure and free from worry.
Thanks to longer lifespans, most of us will be able to enjoy a healthy and successful retirement, but it is inevitable that, for some, vulnerabilities will arise through disability, illness or isolation. For this reason a broad understanding of the legal tools available to you now will prevent problems occuring  in the future.
Before setting out in broad, in simple terms  the legal tools that will give you peace of mind, we'd like to introduce ourselves as lawyers – solicitors and barristers – who are specialists in Elder Law and International Elder Law. Not only  do we have long experience in these areas but also particular added expertise gained through the Postgraduate University Diplome in Protection of Disability and Vulnerable People. In the whole Province of Malaga only two lawyers have this particular qualification.
Our aim is to demystify what can be extraordinarily complex legal situations as well advising you in clear English.
 In our opinion, it´s absolutely essential to be advised by specialised professionals who are continuously studying and gaining experience in these matters.
To be realistic, a considerable percentage of aging people will have to face vulnerability arising from disability and illnesses including various forms of Dementia (as Alzheimer), Parkinson's, stroke or similar age-related diseases.
Preventive measures taken while you are in a position to make free and conscious decisions about future physical ill-health and/or cognitive decline, of both a personal and financial nature, will help not just yourself but those to whom you entrust your care.
 The specialised advice involved requires not only a lawyer who knows about Elder Law in great depth, but particularly International Elder Law. The author of this article has studied and presented the international protection measures to be applied to foreign adults in Spain in her final work at the Postgraduate Diplom.
It is important to stress that the information given here is of a generalised nature and that only after a detailed study of each particular case can specific advice, adapted to the particular circumstances, be given.
The queries from European citizens have to be particularly studied in the context of international applicable  legal rules, as they differ from one country to the other.
To face the vulnerability which could eventually appear, the economic support is very neccessary. Now in Andalucia, after the inheritance tax has been modified this year 2.018, in most of the cases, the spouses and children won´t have to pay in case one of the spouses die, being able to save some money to handle all needs arising from vulnerability in an easier way.
The legal tools mentioned in this article are related to protection of vulnerability, dependency or disability, as well as for estate planning purposes to protect the partner or a child if necessary when they are adults with special needs. Outlined below are some of main legal insturments regarding personal and economic safeguarding.
PREVENTIVE MEASURES. LASTING POWERS OF ATTORNEY
It is very common to receive in our law offices enquiries from clients regarding estate planning, inheritance tax, partition and distribution of the estate, etc, because  almost everyone says 'I want to leave everything organised when I die".
However, and unfortunately, it´s not common at all to receive a query to prepare for any eventual lack of capacity which could be caused by any disease or accident, such as Parkinson's, stroke, Dementia, disability or situations when an elderly person living alone might require extra daily living assistance of a financial and physical nature.
There are some legal tools which can be used by foreign retirees or adults living in Spain where they can freely choose and decide in advance, when they still are capable of understanding and expressing their wishes about how , who and where their personal and economic issues should be handled if they could not eventually decide by themselves.
According to the English and Irish system, these tools are called "lasting powers of attorney" ( previously they were called  "enduring powers of attorney" ). In Spain, they are called "poderes preventivos" or "apoderamientos preventivos". While there are some differences between the Spanish and English/Irish versions they are essentially the same.  Thanks to a "poder preventivo" or Spanish lasting power of attorney ( legal translations are not exact but are useful for this article), a foreign adult appoints one or various representatives to act jointly and/or severally for the represented person with regard to some personal or economic issues, being able to include a huge number of conditons where the appointing person specifies any kind of instructions regarding the assistance, care and support of his person and assets, including the rules for the administration and control or supervisión if so wished.
Many other countries, such as Germany, Netherlands, Austria, Switerland, Finland and others, have similar rules, but not all European Countries have. A European regulation about it is being prepared, but still in the making.
For foreign adults living here, these lasting powers of attorney or "poderes preventivos" can be granted and used in Spain in the same way as for Spanish people, according to international Spanish Law, which makes these instruments highly recommendable to facilitate the decision-making process for foreign adults living in Spain.
The lasting powers of attorney are used before or simultaneously to a legal proceeding of incapacitation or of modification of the capacity.
However, such a legal proceeding is also possible although a lasting power of attorney exists (although is not a compulsory proceeding), for example, if the appointed peson becomes incapable or dies, or if someone understands that there is a misuse of the lasting power of attorney. Due to this probability of legal proceeding of incapacitation, it´s also recommendable to appoint in advance who you chose as guardian in case that the judge has to declare guardianship, as he should take your election into consideration and only refuse it in benefit of the incapable person and with a solid legal foundation.
In my opinion, the lasting powers of attorney are much more useful and recommendable than proceedings of incapacitation or modification of the capacity, because the lasting powers of attorney let the representative act fast and efficiently in favour to the appointing person, as it does not need a long court proceeding where the judge has to appoint a guardian. It´s convenient to insist in the fact that a legal proceeding is not too expensive, but  brings higher costs than a lasting power of attorney and is also slower, when urgent decisions need to be taken.
WHAT IS A LASTING POWER OF ATTORNEY? As you may know, a POA (power of attorney) is a notary document where you authorise someone to act on your behalf for particular or general matters. The distinctiveness of the "lasting power of attorney" is that you specifically include that the POA will be valid and have effect in case you lose your legal capacity due to a disabling illness or accident. The powers included can be general or specifically detailed as in a normal POA, but the difference here is that you include a condition where you expressly declare that you want that the POA to be valid and effective when you are not able to decide because of the above mentioned reasons.
WHO CAN I NOMINATE AS MY REPRESENTATIVE IN A LASTING POA? You can appoint as representative any person in whom you have confidence and, of course, you can appoint several representatives and decide if they have to act jointly or may, in certain circumstances, act separately. Many options are available.
WHEN WILL THE LASTING POWER OF ATTORNEY HAVE LEGAL EFFECTS? In the lasting POA you can appoint the representative in two different ways: A)The representative is nominated to begin acting on your behalf from the first moment when you sign it being you still legally able and also in case that you loose your capacity of discernment. In this case the POA is valid since the signature at the notary, while you keep your legal capacity and also when you lose it, for both situations. B)Or you only appoint the representative to act on your behalf in case you lose your capacity of discernment, and that´s why only in this case will the lasting power of attorney have legal effects and not from the beginning when you grant it.
Usually the loss of capacity is certified by two doctors, so that the notary can confirm that the nominated representative can act on your behalf, but the appointing person can choose other aditional evidences. In both cases, A) and B), according to the Spanish Law, the POA will have no effect after the death of the person who´s granted it.
WILL MY LASTING POWER OF ATTORNEY BE SUBSTITUTED BY THE PROCEEDING OF INCAPACITATION AND THE LEGAL GUARDIAN DESIGNED BY THE JUDGE?
The guardian and the representative appointed in the lasting power of attorney can coexist or not, depending on the circumstances.
As you can appoint in  the lasting POA or in a different notary deed the person that you choose as your legal guardian in case you loose your capacity and incapacitation procedures begins, it´s highly recommendable to do this election in advance.
The judge must take your election into consideration, and as explained before, he can only refuse it  for the benefit of the uncapable and based on a solid legal evidence.
Legal proceeding of incapacitation with international elements is more complex and cannot be stated in this general informative article.
Anyway, don´t forget that a guardian is much more limited to act than the representative appointed in the lasting POA, which is much more important than it can appear, as many decisions can be blocked in a long incapacitation procedure at the Court because the guardian needs the Judge´s authorisation for some important personal and economic questions. That´s why I always recommend to grang the lasting powers of attorney in advance, much better than beginning a leal proceeding of incapacitation.
HOW CAN I BE SURE THAT THE LASTING POWER OF ATTORNEY WILL BE PROPERLY USED FOR MY BENEFIT?
On the other hand, in order to prevent and avoid economic abuse, the necessary safeguards have to be included in the lasting powers of attorney or "poderes preventivos", to assure that they are used for benefit of the vulnerable adult. There are some mechanisms and factors to be studied in each particular case which your specialised lawyer will study.
            The most important thing to remember here is to listen carefully to the interested person as well as to be advised by a specialist lawyer who knows this subject and the international Private Law relating to it , so that all efforts can bring the matter to a successful conclusión.
PROTECTION MEASURES
INCAPACITATION PROCEDURE

:
In cases where a situation of vulnerability has already come about and we have to advise our clients about available legal options to protect the adult concerned, first of all we´d have to consider beginning a  court proceeding to initiate the confirmation of incapacitation or to modify the capacity of the adult, depending on the particular circumstances. It´s not always convenient or necessary, but as mentioned before the particularities of each case will determine the recommended action.
In the case of foreign adults, where Private International Law is applicable, things become even more complex, as unfortunatelly many judges in Spain are not familiar with the international private law regarding these issues. This is another reason why specialised advise is so important.
During this proceeding, many urgent actions and precautionary measures can be adopted if necessary, although Spanish Courts are not specialised in this area, other than in a few towns such as Malaga, and that´s why they don´t know these measures properly. So, if the adult in need of protection has his residence in Malaga capital, it´s possible to act before the specialised Court, but it´s not the case in the majority of these cases,  because Courts of First Instance in other towns such us Estepona, Marbella, Torremolinos, Fuengirola, Coín or San Roque, are general ones, where there is no specialised knowledge of these subject, even less if International Private Norms need to be applied.
After the incapacitation proceeding, the judge will determine the guardianship, which in Spain has some peculiarities which may not always coincide with the ones of other countries and international norms have to be studied, in order to protect the supreme interest of the vulnerable adult.
If previously the vulnerable adult had preventively appointed in a notary public deed of  "autotutela " (or personal election of future guardian"), the person who he wished to be his guardian, the judge has to take this election into consideration, being only possible to exclude it with a complete legal foundation of the judge´s refusal to accept the previous appointment of the adult lacking now of legal capacity.
2. LIVING WILLS, IN SPANISH KNOWN AS "TESTAMENTO VITAL" OR "VOLUNTADES ANTICIPADAS"
In view of the short nature of this article we can only mention living wills, in which you can give anticipatory instructions for health and medical decisions. Each autonomous community has a particular regulation, which makes it necessary to grant the living will according to it so that it can be registered in the Central Registry and be consulted, if necessary, directly by the doctor. You can also use these living wills to appoint a representative on your behalf if so wished.
 3. OTHER LEGAL TOOLS FOR ELDERLY VULNERABLE ADULTS
ESTATE PLANNING OR SUCCESSION MEASURES. These are very important now after the entry into force of the European Succession Regulation 650/2012, where the applicable law to the estate is the one of the habitual residence of the deceased, if he or she has not chosen the national one expressly by granting a will. So, if the deceased had usual/normal residence in Spain, the law to be applied to the estate will be the Spanish law, where there are reserved portions to go to some close relatives. The Spanish legal system of limitation to the freedom to leave your estate to whom you wish makes it very important to make the clear written election of the applicable law in your will, so that the chosen law is the one who benefits the widow/er, as a preventive decision to let him face an eventual vulnerability caused by age or disease or disability. I usually recommend my English, German, Irish, Norwegian, Austrian or Swiss clients to choose their national law to their estate, but of course, after examining the particular case, which is always the key to any advice.
Before going forward with following measure, let me explain that the concept of habitual residence is really complex, and does not always coincide with the tax residence, and it´s very important to clarify this aspect in advance to prevent missunderestandings and further legal and tax problems arising from a wrong perception of what habitual residence is.
Highly specialised advise is required not only for the estate planning, but also for the protection of the surviving spouse or living partner, as well as for adult sons or daughters who may need protection measures.
"CONTRATO DE ALIMENTOS" or PRIVATE AGREEMENT TO PROVIDE PERSONAL CARE AND ASSISTANCE

 care and assistance together with economic support. Esentially, it consists in transfering one or more assets ( real estate, capital, shares or whatever) to another person who obliges himself to take care of the personal, affective and economic needs of the vulnerable adult. This can become a very useful measure but, as above mentioned, your lawyer/solicitor has to advise and include the guarantees to prevent a wrong use damaging the vulnerable adult and to assure that the caregivers fullfill their obligations in the right way.
Other solutions include

REVERSE MORTGAGE OR 

"HIPOTECA INVERSA" as well as LIFE ANNUITY OR  "RENTA VITALICIA" to be agreed with financial institutions who can provide additional monthly incomes receiving as guarantee the adult´s. Both are different kind of contracts, but the goal of this article is only to mention the legal tools to protect vulnerable adults.
Ms María del  Mar Hernández Cortés, the author of this article has taken the post-graduate project of the Expert Course of Protection of Disability and Vulnerable People about preventive protection measures for foreign adults in Spain. She advises foreign European adults living in Spain and will attend them in her office in Estepona, as well as in Malaga, Marbella, Fuengirola, Benalmádena, Torremolinos, Manilva , Coín, Sotogrande.  For other places, communication can be via the internet or, if necessary, by going to client's home.