SPANISH WILLS LIMITED TO PROPERTIES LOCATED IN SPAIN
María del Mar Hernández Corté
Lawyer, Solicitor, Mediator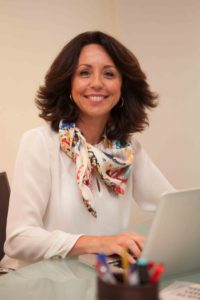 English, German, Spanish
Andalusia is a host autonomous region in Spain and as such receives an increasing number of foreigners who wish to definitively stablish their habitual residence here and for that aim purchase a property , a car, open bank accounts,   invest in businesses , etc.
Regarding the acquisition of a property in Andalusia we could stress many essential aspects, but it´s not the aim of this article to inform about legal aspects to be considered before buying a real estate, but  to  briefly open the question wether it´s meaningful to make a Spanish will restricted to the Spanish assets and, if so, what should be taken into account.
Being this article only a general informative approach, it cannot substitute an accurated legal advice, but can be useful to have an overall pircture of this issue.
The European Regulation 650/2012 is applicable on this subject and not only to EU citizens but also to other nationals of third countries residing here.
PRINCIPLE OF UNITY OF SUCCESSION
It´s very common  and usual that foreigners  owing properties in Spain make Spanish wills limited to assets located in Spain to later facilitate the beneficiaries all necessary steps and paperwork within the Spanish Ihneritance, what in fact can be a great advantage for them if it´s been properly made. These wills restricted to the Spanish assets are known as "testament simpliciter" .
Although it´s not compulsory, most foreign owners of Spanish properties have usually made these Spanish wills.
Main aspect here is to stress that only one national law can govern the whole inheritance, no matter if the assets are located in different countries. The fact that only one law regulates the whole estate is called "principle of unity", which does not depend either on where the wills have been made or how many have been drafted.
Related to this matter is the choice of law which will be applied to the testor´s estate, what is handeled in another article of this webseite.  
To  make it clearer: one thing is where the will has been drawn up or where the assets of the inheritance are located and other very different one is which one is the unique law to be applied to the estate as a whole.
Many wills can be granted by the same testator in different countries, always if they don´t contradict each other and are not inconsistent, which could bring to undesirable effects.
Nevertheless it´s a highly sensitive issue, because in case the testor is not properly adviced and the will is drawn up without having studied the other concurrent wills and withouth knowing the applicable law (may be a foreign succession law ), the Spanish will can bring to serious problems and headaches for the beneficiaries of the international inheritance.
The EU Succession Regulation No. 650/2.012  clearly establishes that this principle of unity of the law of succession must govern the cross border estates, what furthermore is a principle governing some national legal systems of the European countries, such as in Portugal, Germany , Italy or Spain.
The key point is to properly considere the other wills, which can eventually been made in other countries, so that they all are consistent.
To  insist on this idea: the unity of the succession means that the estate can only be ruled by an unique  national law. Taking it into account, different wills could be made for a sole  inheritance, always if they alle are compatible and are ruled by the same law.
Notwithstanding the above, unfortunately a Resolution of the General Directorate of Registries and Notaries of  15th June 2.016 did not interpret this principle of unity stablished in the European Regulation 650/2012 properly,  concluding that it´s not possible to grant several wills in different countries and understanding that according to this principle of unity rulling the succession, only a will should rule the whole estate.
However, according to the interpretation of most of Spanish notaries, solicitors and reputed jurists, which I share, this before mentioned resolution understands this question wrongly, because the principle of unity of the succesion means as previously stated, that only one law must rule the entire inheritance, but of course it´s permited to grant several wills in the countries where different assets are located.
APPOINTMENT OF HEIR:
Before concluding it´s also essential to include a very sensitive and complex question, which is to appoint a heir in a Spanish will regarding the Spanish assets, what needs a profound study of the particular case to know if the concurring national legal systems permit the appointment of heir this way, because the heir can be appointed in many different ways, being it very significant and having absolutely different consequences depending on the applicable Succession Law, although names and translations could apparently look very similar. Not studying these differences and forgetting to consider them before drafting the wills can bring to countless problems for the beneficiaries and heirs.
As you can see, International Succession Law is so interesting and amazing as delicate and complex.
Anyway, being this an informative article, it´s not adequate to look into critical issues, legal foundations and technical discussions about key points which need to be deeply studied in every single cross border estate, but it´s important to highlight the great significance of  requesting expert advice from solicitors wiht long experience who are especialized in International Succession Law when clients are facing their inheritance planning or when they are beneficiaries  or heirs of a complex international estate, to check if it´s been properly planned.
María del Mar Hernández Cortés, Spanish solicitor, is an University Expert and has a long experience in cross border estates, working closely with many lawyers and solicitors abroad within international associations specialized in International Succession Law, being able to offer the best advice and made-to-measure approach to every particular case.
Related to this article, you can also find other ones in our webseite about international inheritances , such as the one regarding the "choice of applicable law according the European Regulation 650/2012" which should be included in the Spanish will by foreigners and expats residing in Spain or find other ones in my web seite for German-Spanish estates: https://www.wf-rechtsanwalt-malaga.de/startseite.html.
Please, don´t hesitate to contact under maria@balmaseda-abogados.com. You´ll be able to arrange an appointment online through Skype or in her offices in Estepona and Málaga or in Marbella.