PROTECTION OF DISCAPACITY IN VULNERABLE ELDERLY PEOPLE
María del Mar Hernández Cortés
Lawyer, Solicitor, Mediator
University Expert in Protection of Discapacity and Vulnerable People
University Expert in Family Law
University Expert in Mediation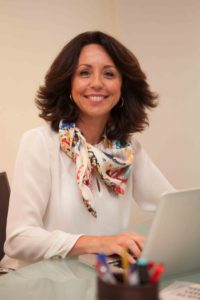 English, German, Spanish
Skype: maria-bhabogados
Tf. 0034 952804464
BALMASEDA & HERNÁNDEZ
Abogados, Lawyers, Spanische Rechtsanwaelte
Estepona, Marbella, Málaga, Spain
PROTECTION OF VULNERABLE ELDERLY FOREIGN PEOPLE
LASTING POWERS OF ATTORNEY
ADVANCED DECISIONS
INCAPACITY AND GUARDIANSHIP
Protection of vulnerable persons in a global world is becoming a quite urgent issue that can no longer be postponed. There are many international conventions to protect vulnerable children, but it´s unfortunally much more difficult to solve international situations where adults in foreign countries need protection measures.
We deal with these matters very often, particularly in Spain, where many retired or pre-retired adults choose to invest  and live a quite life enjoying the advantages of a nice weather and – hope so –  nice people as well. From here, it´s easy to visit the children and rest of the family and they are glad to visit their parents, as it only takes a couple of hours to fly and spend some happy days together.
Taking into account many factors and advantages of living in Spain, it´s reasonable to take these decisions of change of habitual residence, but as lawyer I find crucial to suggest my clients very easy and essential legal tools to prevent and organize in advance the protection of the person and assets in case of an eventual disability. In my opinion, any adult – not only after 50, but urgent after this age -, should take his own decisions as an exercise of autonomy and freedom of choice regarding eventual lost of capacity.
These preventive measures can be adopted and are very recommendable where if you live at your own home or if you live in a retirement home.
As this is not a legal article for lawyers, solicitors or jurists, but just an informative one for general public who are not specialists, I´ll try a general approach to the main aspects of these interesting protection and preventive measures.
Most of our clients make a Spanish will planning the estate and the inheritance tax aspects in advance, which is of course logical and highly recommendable to facilitate the heirs further steps and to try to apply all possible tax allowances, but unfortunally not all clients decide to grant lasting powers of attorney to organize in advance how the person and assets should be protected in case that an accident or disabling desease occurs, and they don´t appoint either who should be their guardian or how their personal and economic needs should be organized. Many of them say that they´ve already made a lasting power of attorney in the country of his/her nationality, which is not always enough or valid…International issues are much more complicated than they seem!
Before going on turning to the specific topic of this article, let me just introduce myself briefly, particularly regarding this subject of protection of discapacity and vunerable adults: I´m a lawyer and solicitor, University Expert in Protection of Disability and Vulnerable Adults and have an extensive career attending these issues, particularly for foreign clients, as I speak English and German and work closely with highly specialized law offices worldwide. Despite the fact that in Spain it´s not common that lawyers are specialized in this area, I find that  it´s absolutely essential that we take postgraduate university degrees to actualize our knowledge and go on improving our services thanks to a continous training. Not only National but also International Law is incessantly amended, what makes the permanent training inexcusable.
Let me briefly introduce some protection measures and procedures with regard to discapacity and vulnerable adults:
LASTING POWER OF ATTORNEY:
WHAT IS A LASTING POWER OF ATTORNEY? As you may know, a POA (power of attorney) is a notary document where you authorize someone to act on your behalf for particular or general matters. The distinctiveness of the "lasting power of attorney" is that you specifically include that the POA will be valid and have effect in case you loose your legal capacity due to a disabling illness or accident. The powers included can be general or specifically detailed as in a normal POA, but the difference here is that you include a condition where you expressly declare that you want that the POA to be valid and effective when you are not able to decide because of the above mentioned reasons.
WHO CAN I NOMINATE AS MY REPRESENTATIVE IN A LASTING POA? You can appoint as representative any person of your confidence and of course, you can appoint several representatives and decide if they have to act jointly or separately, or for some less important issues separately and jointly and for others, such as acts of disposal. Many options are able.
WHEN WILL THE LASTING POWER OF ATTORNEY HAVE LEGAL EFFECTS? In the lasting POA you can appoint the representative in two different ways:  A) The representative is nominated to begin acting on your behalf since the very first moment when you sign it and you are still legally able and also in case that you loose your capacity of discernment. In this case the POA is valid since the signature at the notary, while you keep your legal capacity and also when you loose it, for both situations. B) Or you only appoint the representative to act on your behalf pnly in case you loose your capacity of discernment, and that´s why only in this case will the lasting power of attorney have legal effects. Usually the loss of capacity is certified by two doctors, so that the notary can confirm that the nominated representative can act on your behalf, but the appointing person can choose other aditional evidences. In both cases, A) and B), according to the Spanish Law, the POA will have no effect after death of the person who´s granted it.
WILL MY LASTING POWER OF ATTORNEY BE SUBSTITUTED BY THE PROCEEDING OF INCAPACITATION AND THE LEGAL GUARDIAN DESIGNED BY THE JUDGE? Not neccesarely, as you can appoint in  the lasting POA or in a different notary deed the person that you choose as your legal guardian in case you loose your capacity and incapacitation procedures begins,  and that both, representative appointed in the lasting POA and legal guardian designed by the judge, can coexist. However, it´s highly recommendable to grant a lasting power of attorney because that way you avoid the Court proceeding of modification of your legal capacity, as your representative can act on you behalf much easier than a guardian, who has more legal limits to act. In this context, many options have to be taken into account, depending on the particular circumstances, and the specialized solicitor will ask you adequately to reflect your will to them.
YOU CAN ALSO INCLUDE IN THE LASTING POWER OF ATTORNEY THE PERSON/S YOU´D LIKE TO BE YOUR GUARDIAN/S AND GIVE INSTRUCTIONS IN CASE OF A LEGAL PROCEEDING MODIFYING YOUR CAPACITY: So, in this case the Judge will take your election into consideration, and know how you want the guardian or guardians to protect your person and assets as well as any other decision included. Don´t forget that a guardian is much more limitated to act than the representative appointed in the lasting POA,what´s much more important than it can appear, as in fact, many decisions can be blocked in a long incapacitation procedure at the Court because the guardian needs the Judge´s authorization for some important personal and economic questions.
        2. ADVANCED DECISIONS ON MEDICAL TREATMENTS, ALSO KNOWN AS LIVING WILLS:
If you are resident in Spain, you need to know that every Autonomous Community provides a different legal sistema to take these advance decisions.
In Andalusia, where we mainly work and advice our clients, the interested one has to ask for an appointment at the different offices of the Health Delegation of the Goverment of Andalusia and fulfill and sign the requested official form which will be later registered in the Central Registry for Advance Decisions of Andalusia, so that in case of accident or urgent medical atention, the doctor can directly accesses this registered information. This andalusian central registry is also connected to the Spanish Central Registry for Advanced Decisions ( or living wills ), so that also if you are out of Andalusia, but in Spain, the hospital and doctors will be able to know your wishes regarding these questions.
Of course, your personal doctor of confidence should advice you how to fulfill this form of the living will because there are many technical health expresions and concepts and it´s indispensable to fully understand it before the signature.
In other autonomous communities you can grant this living will or advanced decisions before the notary, but if you are living in Andalusia and want it to be registered in the central registry to facilitate the immediate accesss of the doctor in case of need, you´d do it as before explained.
Anyway, it´s also possible to do it in Andalusia before the notary and have someone close to you informed, in case you prefer to do it so.
In any case, medical advice is required. Many people ask lawyers or solicitors to advice, but in my opinion, doctors should always do it.
         3. COURT LEGAL PROCEEDING TO MODIFY THE LEGAL CAPACITY OR PROCEDURE OF INCAPACITATION:
In case that a disabling accident or illness overcomes and you have not appointed in advance any  representative or guardian as before explained, then the legal capacity should be modified and the Incapacitation procedure will bring to the appointment of legal guardian by the Court.
In this case, the competent territorial Court will be the one of the habitual residence of the person who needs the protection measures to be declared by the Judge.
This is a very complex área where the international collaboration between Courts,  Goverments and Health and Social Administrations need to be intensified and there is still a lot to do.
Depending on the subject and decissions to be adopted, according to the Spanish Law, the law of habitual residence or the one of the nationality will be applied. The particular case need to be studied.
Coming back to the introduction of this informative article, all these subjects are very personal and delicated to face and need to be individually studied in every single case. Should you need our advice, please don´t hesitate to contact us. We are at your disposal in our office of Estepona  as well as in other offices of Marbella and Malaga, at your home if it suits you better or through Skype.
We are lawyers and solicitors used to attend English, Irish, German, Swiss, Dutch, Norwegish, Swedish, and Danish clients, but any other nationality is of course wellcome.
We hope that  these paragraphs can be of help, but anyway, if you are living in Estepona, Marbella, Manilva, Málaga or any other place in Spain, as we can also communicate through Skype, please don´t hesitate to ask for non binding quote of fees.
We always send to you in advance a reasonable budget without commitmment and so you can free decide if we advice you or not. The total costs for such an important aspect of your life are really low compared to the advantages of having organized it.
We´d ve very glad to help you  to organize and prevent any eventual situation , but also if the discapacity has already appeared, we are very glad to help you in the legal court proceeding to modify the legal capacity or for the total incapacitation and get the most appropriated solution in personal and economic areas.
Before ending, I´d like to apoligize for my mistakes in writing and am at your disposal for any necessary clarification.
Thank you for your time and atention.
María del Mar Hernández Cortés